---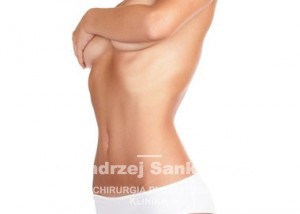 ---
Abdominoplasty consists in the surgical removal of excess skin and adipose tissue from the middle and lower abdominal parts. This makes it possible to flatten the shape of the lower abdomen and smoothes and straightens the stretch marks.
Thanks to the operation, the muscles and fascia of abdominal coatings can also be strengthened. It should be emphasized that abdominoplasty is not a method of weight loss, as is liposuction, with which it can be combined, serves only to model the silhouette. For this reason, it gives the best results in young people with low excess skin and fatty tissue (for example, in slim women with viscous abdominal coatings after childbirth or intensive weight loss).
---
---
GOAL
Removal of excess skin and adipose tissue
---
PREPARATION
The doctor will talk about the whole procedure and answer all questions during the consultation. The patient will be informed about the complications that may occur during such a serious procedure. Smokers should abstain from smoking at least 2 weeks before and after surgery. Do not take medication that reduces blood clotting. The doctor carrying out the procedure should know what illnesses the patient suffers from, it is very important for the proper course of the procedure.
---
CONTRAINDICATIONS

The following diseases are contraindications to the procedure:
diabetes
cardiac diseases
clotting disorders
hyperthyroidism
The Abdominoplasty will not take place if the patient is planning a pregnancy.
---
TESTS FOR THE PROCEDURE
blood type
morphology with blood smear, ESR
urine test
coagulogram (APTT, Prothrombin Ratio, INR)
fasting blood glucose level
ionogram, urea, creatinine
Antigen HBS, HIV, HCV
ECG with description
chest radiograph
electrolites (K, Na)
nose smear
---
TYPE OF ANAESTHESIA
The procedure is performed under general or in the epidural anaesthesia.
---
DURATION OF THE PROCEDURE
The procedure is one of the shortest in plastic surgery, duration of the procedure is between 0.5 to 1 hour.
---
POSTOPERATIVE SYMPTOMS
After the procedure, the patient must stay in the clinic for 2-4 days. The patient is weakened and painful, should lie for 1 day, the next day may slowly get up. After the procedure, a compression underwear is put on the patient.
---
COURSE OF CONVALESCENCE
Patients should wear compression clothing for about 1 month, rest for 3 weeks and avoid overstraining. A disturbed feeling returns after a few months of surgery, remember that proper nutrition is very important after the stomach artery.
---
POSSIBLE COMPLICATION
Possible complications which may occur:
pulmonary embolism
fat embolism
haematoma
Complications occur very rarely, but it is essential to follow all the doctor's recommendations, in which case the risk of complications decreases.
---
TIME SPENT IN THE CLINIC/ABSENCE
The stay in the clinic lasts from 2 to 4 days, the absence is about 14 days.
---
PROCEDURE'S EFFECTS
The effects of the procedure can be seen after about 3 months, the effect of surgery is permanent provided that the patient takes care of the skin and proper body weight.