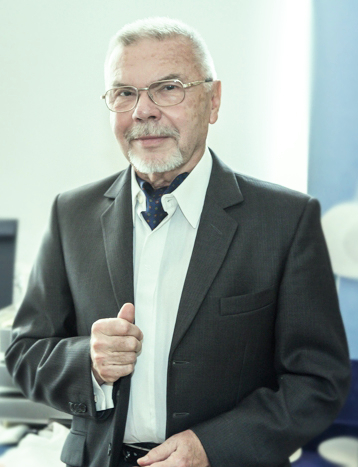 I have been a doctor for 50 years, initially working at the Medical Academy as an academic teacher. I ran a plastic surgery ward in the Hospital at Banacha Street and I have been consulting other clinics. I undertook the treatment of particularly difficult cases, I taught students and doctors.
Through the hard work and continuous learning I have achived great success and recognition in the medical environment and gained the trust of patients.
I have been running a private plastic surgery clinic for 20 years. I have created a team of doctors and nurses, who are amazing professionals. Thanks to the operating methods and operating standards developed we ensure safe procedures. Patients feel well and postoperative complaints have been significantly reduced.
I have limited the clinic's advertising, a satisfied patient is our business card. Patients feel safe and know that they can always count on my help in case of any problems. At the same time, I am constantly learning and taking part in scientific congresses and trainings. I organize numerous congresses. I have published many scientific papers. I am invited to radio and television programmes as an expert. I have also worked on  some scientific work. In 1967 I received my doctoral degree in medical sciences for one of the first works in Poland in the field of tissue immunology.
My life was very difficult. As a child, together with my parents I was transported to the Dachau concentration camp. It wasn't the end of my adventures. During martial law I was arrested because I took an active part in organising the escape of a political prisoner from the hospital. I left for Cambodia twice with the International Red Cross mission. The experience I gained there is invaluable. I believe that a young doctor should find himself alone, without apparatus and laboratory, so that he needs to be able to cope with his reasoning, intuition and skills. I was impressed by the country's beauty and ability to endure adversities of the Khmer's, traumatically experienced by the war. Speaking about intuition, I always remember my teacher, Prof. Zdzisław Łapiński, who was able to make accurate diagnoses only on the basis of conversation and examination of the patient.